Review of the Best Binary Trading Options Brokers for 2021
Binary options can be traded throughout the world and can be seen as an alternative to hedging or speculating. They are considered 'exotic options'. Unfortunately, there are several potential risks with the investment in binary options, mostly relating to firms trading them illegally, however there are numerous advantages as well.
They are straightforward to trade and many investors also find them uncomplicated and therefore easy to comprehend. They provide access to foreign exchange as well as commodities, indices and stocks and a 'high-low' option (also known as a fixed-return option) is the most frequently traded.
Binary options typically have an expiry date and time as well as a strike price. A strike price can be explained as follows: At the time of expiry of the option, if the trader has accurately predicted on which side of the strike price the market will be, they will be paid out a fixed sum. It does not matter how far on either side of the strike price (in either direction) he was, as long as he predicted which way the market would move, the investment will not be lost and the trader will make the specified return. If the trader were to wrongly predict the market's movement, the investment would be lost. The strike price is usually the price of the underlying financial product, whether it be a currency pair or a certain stock at the time of the trade. You may wonder what happens if the trade expired directly at the strike price... If this occurs, usually the trader will make neither a profit nor a loss but receive the initial investment back.
The usual time periods for binary options are short, however some firms will provide a choice for options over longer interludes. They are available over various time frames though, and you should decide on an expiry date and time that supports your research or analysis.
In order to place a bet, the trader would purchase what are known as 'calls' or 'puts'. A call is purchased if the trader predicts that the market will rise and a put will be purchased if the trader believes the market is declining. If the call is going to make the trader a profit, it needs to be above the strike price and the time of expiry. It does not matter by how much it is above. If the put is to make the trader a profit, the price at the time of expiry must be below the strike price, and again, it does not matter by how much.
The Different Types of Binary Options
As mentioned above, there is the most common high-low option, otherwise known as the fixed return option, but there are various other types of binaries on offer, including 'one touch' and 'range' options. A range binary option will let the trader choose a price range for which the underlying asset will trade within until the expiry time. Should the predicted price remain within the specified range then the trader will receive a payout, but if it moves past the range, the trader's investment will be lost. With the one touch binary option, the trader only need specify a target level which the price needs to touch at least once during the course of the trade in order to receive a payout. Traders are able to choose a target either over or under the current price so there is some flexibility of choice in what they think the market will do.
Some of the best Binary Options brokers who will permit the exiting of a trade prior to the expiry however this is not especially common. If this does occur, the whole investment will not be forfeited, but rather the payout will usually be lower or the trader will incur a small loss.
There are more binary option products becoming available to traders all the time, now with the increased competition in the marketplace. The underlying structure of each product might change with each offering but the positive aspect is that the trader will still always be aware of the risk or reward at the start of the trade.
Regulations - Highlights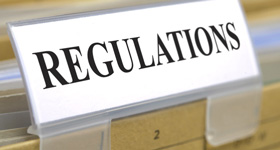 Binary options are regulated under different systems in different countries. In the UK, they are regulated by the Gambling Commission. This is only the case however if the firm actually has remote gambling equipment based in the UK. If not, then there is no need to be regulated. It is commonly believed that firms trading binary options are regulated by the Financial Conduct Authority (FCA) in the UK but this is not correct.
An EU financial services law exists which authorises legally founded firms within the European Economic Area (EEA) to carry on business in any country within the entire EEA area. This area includes the EU countries as well as Iceland, Norway and Lichtenstein. Procedural safeguards must first be met for these firms to start trading. This situation may change in the near future because the UK Government is considering a change in the treatment of binary options. They may propose to class them as a financial product instead of a gambling product.
Binary option trading is not illegal in any country at the present time but in many countries other than the UK, financial trading is not fully regulated. If you live in a country that does not have any regulations or at least very few with regards to the trading of binary options but you would like to trade, you can register with a firm who has a licence in the country from which they trade even if you have no ties to that country.
CySEC (Cyprus Securities and Exchange Commission) has just this year changed the business operation model of licensed and regulated brokers and firms that trade binary options. The reason for this change is due to ESMA (European Securities Markets Authority) receiving scores of complaints from traders within the EU via their own local regulating bodies. The complaints mostly involved the dishonest practices of a lot of brokers and called CySEC to task in order to control these rogue firms. Firms will now have to comply with amended regulations to ensure transparency and ultimately, fairness to their clients. (Binary options of 30 seconds or less are not included in these new rules).
What are the Advantages?
One of the huge advantages to traders is that they know the risk at the start of the trade. Other advantages include:
Not having to outlay a large amount of funds - the underlying asset is not required to be purchased in order to trade.
There are only two outcomes on each trade.
Minimal or no fees associated with each trade.
Numerous choices available to the trader - strike prices, asset classes, investment amount, expiry date and time.
Traders have access to numerous assets within the global markets.
Binary options are straightforward to trade and only one choice to be made - whether the primary asset's price will increase or decrease.
What are the Disadvantages?
In the UK, many traders of binary options are not aware that the FCA does not regulate the activity and may believe they are protected by the regulatory framework. The same is true for other countries in which traders take part in binary options trading without being fully aware of the licenses firms are expected to hold.
With the high-low binary options, the reward is commonly lower than the risk and therefore a trader needs to predict movement correctly a large percentage of the time.
In the UK, there is no protection provided by the FCA and no regulatory framework applied to binary options.
The outlook for these trades is short and there are numerous movements within this short time period and this can make it very difficult to predict direction.
Signals - Explained
When considering which signals are likely to be best for your needs it is important to take into account these various points...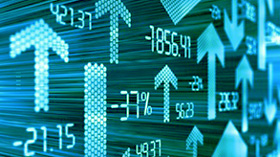 Know how the service performs rather than trusting any published results that you find because often a service will not be entirely transparent with these results and might only choose to show you the better ones while omitting the meagre ones.
Think about the cost of binary options signals and if you are able to incorporate these costs into your forecasts. Costs can come in the form of any losses during trades but also from other things that traders forget, such as subscription charges that some providers charge for the service.
Some firms will use identical signals so be careful if you are considering using more than one service to ensure you are not doubling your risk.
Another way to lower your risk profile is to begin with demo trading the alerts instead of taking past alerts at face value. It may take you a few days or even few weeks to move away from the demo platform, but it is wise to start out this way.
There are numerous reasons why traders will use signals and they have been gaining popularity as side income streams. The key is to choose the signals based on you - are you at your computer all day? Or are you mostly on the road? What is the most ideal way for you to receive signals? Traders can choose 'ad hoc signals' or 'set time' signals, the latter being the best if you are away from your computer for extended periods.
It is vital that once traders receive signals, they decide almost immediately if they wish to trade, and act accordingly.
Tips which will help you
.

Company:

Clever Technologies Ltd

Founded:

2018

Licensed & Regulated by:

n/a

License Number:

n/a

Support:

+1-829-9476391

Email:

support@daxbase.com
Choose a broker who is knowledgeable and can advise you. If he is well-known or has a good reputation, this is even better.
Be sure to check with your chosen firm or broker what their rules are with regards to a trade expiring exactly at the strike price. Will you receive your initial investment back in full or is there a specific fee attached to this outcome?
Do your research and check which each possible (licensed) firm is offering in the way of sign up bonuses or other promotions. Because there is an abundance of binary option trading sites currently live, there is stiff competition between each firm to get your business.
Check with your chosen site how simple it is to move funds into and out. You need to be able to choose from various options so transferring money to fund your trades is simple and convenient.
Increase your knowledge on the subject of binary options trading and even other options trading. It is advisable to read books, have discussions with other traders and join forums to exchange valuable tips and strategies with others.
Overall Conclusion
Because the trading of binary options is not regulated in the UK, and because it is currently considered a gambling product, the Gambling Commission warns that traders should be aware of the pitfalls of such trading and fully research the market. It is wise to check whether the firm you wish to make trades with has a license to operate as there is no recourse to any funds when trading via unlicensed firms. If there is any doubt in your mind, rather choose another firm to trade with and never send your bank details or transfer any money to a firm unless you are 100% sure you are comfortable with your research of the firm and that they are licensed (CySEC is enough). Overall, option trading is extremely risky and the same applies to binary options trading. You can also try Forex trading if you think there will be much easier for you.